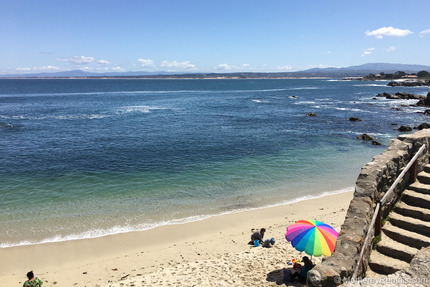 Nearby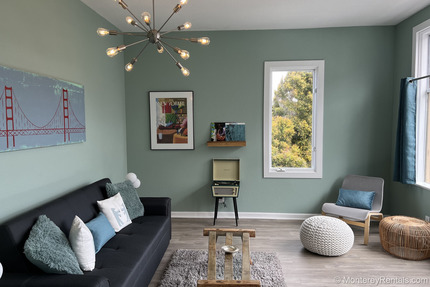 Living Room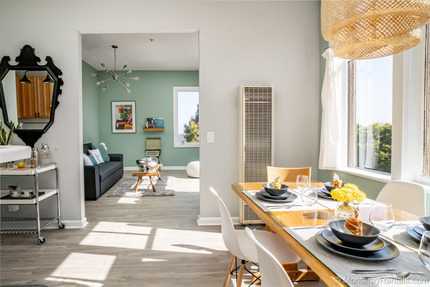 Dining Area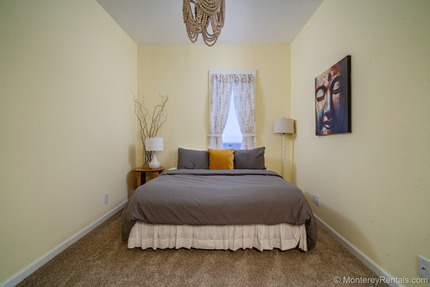 Bedroom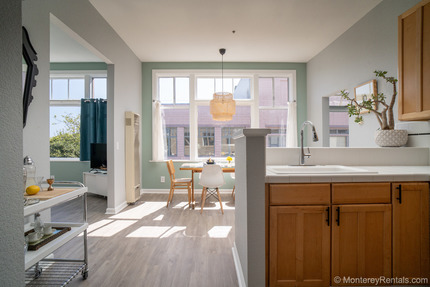 Overview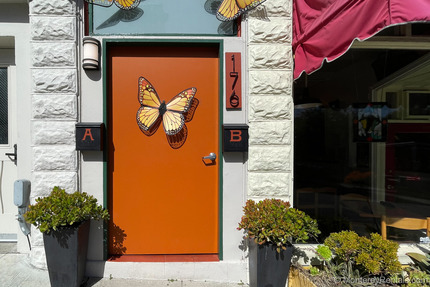 Entry Area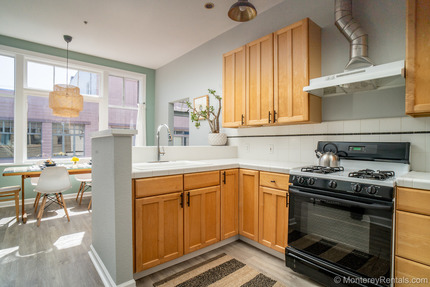 Kitchen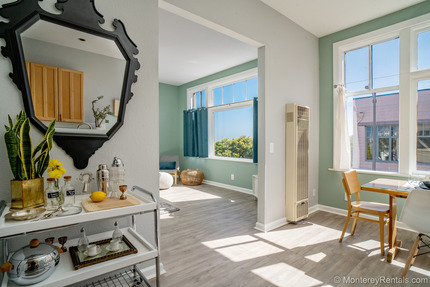 Detail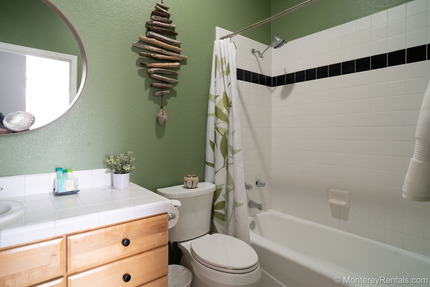 Bathroom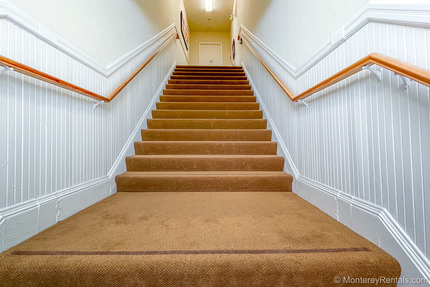 Stairs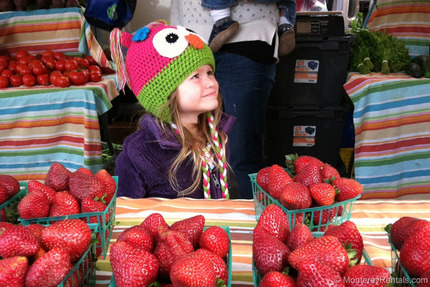 Neighborhood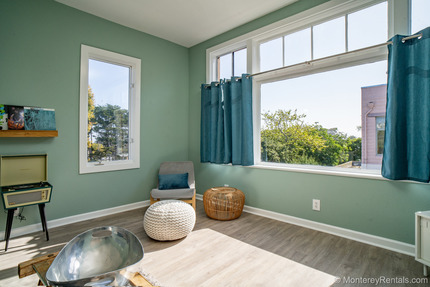 Living Room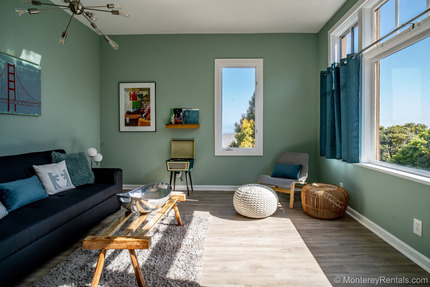 Living Room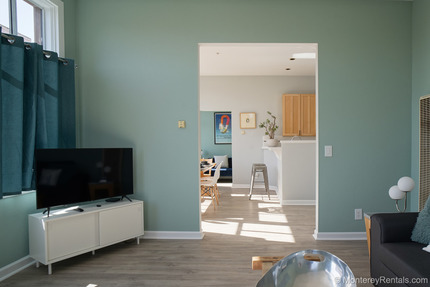 Living Room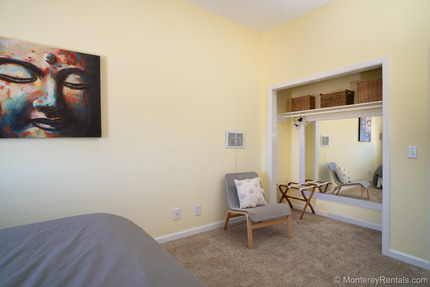 Bedroom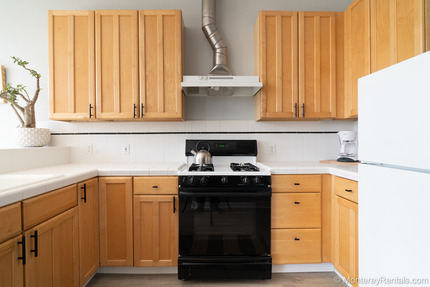 Kitchen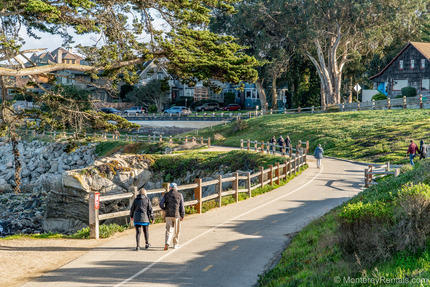 Neighborhood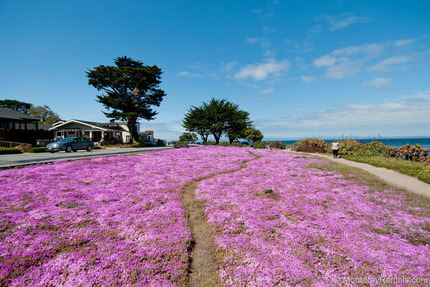 Neighborhood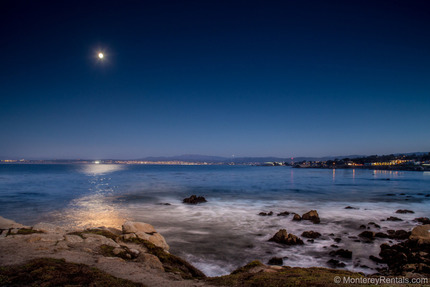 Neighborhood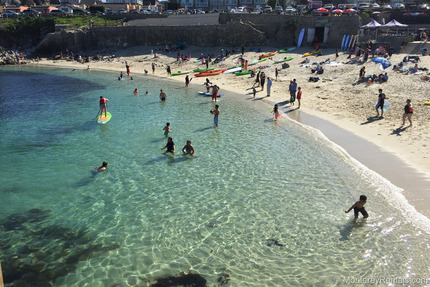 View at Pacific Grove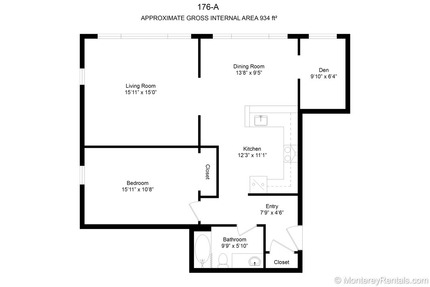 Layout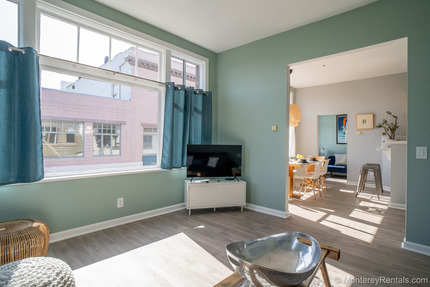 Layout
Hipster Vibe - Pacific Grove
1 Bedroom Walk To Beach Apartment
You'll love the retro vibe of this updated apartment. It's "in town" (above one of the best restaurants in Pacific Grove) yet the ocean is just a few blocks away. Start your morning with coffee at Juice 'n Java, explore fun shops, restaurants and... more galleries... or experience the many natural wonders of the Monterey Peninsula. When it's time to kick back, spin an LP on the vintage record player before heading downstairs for great Mexican food (tequila tasting anyone?). The apartment has peeks of the ocean, a King bed, a den, and a full kitchen (no dishwasher, but with so many great restaurants you probably won't need one). Street parking and city lot (first come, first serve)—we'll supply the permit (one car).  Pacific Grove Transient Use License #0477 less ↑
Owner/Manager
Michael Wiederholt
Amenities
Kitchen - Full
Shampoo, Conditioner, Soap
Paper Towels, Tissues, TP
Hair Dryer
Iron and Ironing Board
Parking - Off Street — Permit parking for one car (first come, first serve)
Great Value
View/Location
Distant Ocean View
Walk to town
Near the ocean
Beds
Communication
Internet - Wireless [Free]
Activities
Beach - 5 Min Walk
Restaurant - 1 Min Walk
Surfing - Nearby
Golfing Nearby
Day Spa - Nearby
Kitchen
Cooking Utensils Provided
Refrigerator - Full Size
Microwave
Toaster
Coffee Maker — Drip
Entertainment
6 Guest Reviews
Really great spot
Hipster Vibe was a very comfortable stay. The apartment was clean and very well-provisioned with kitchen tools and equipment. It's perfectly located for a Pavel's run on Saturday (and all the other PG shops and restaurants) and you can see the ocean! Lovers Point is... more very close. less
— Pauline, Stayed 01/25/2023
Great place to stay!
This is a fantastic place in Pacific Grove! Right in the heart of the town and easy walking distance to almost everywhere (including Monterey). Beautiful view.
— Mary, Stayed 12/09/2022
Pleasant place, great location
This is a pleasant, spacious apartment with large windows. It is close to the ocean and close to many restaurants and shops.
— Annette, Stayed 11/21/2022
Great get away!
Beautiful apartment! Very clean and accommodating! Loved the Pacific Grove area. Everything was in walking distance.
— Tamara, Stayed 11/09/2022
Could use a few things
I enjoyed my stay at Hipster Vibe. Comfortable bed, nice view of the ocean, Smart TV, great location. A couple of issues though. The Entry door never worked during my stay. I was alone so that did create a sense of insecurity. Also, please put... more some ice trays in the fridge. When I arrived I was desperate for a a glass of ice water and a drink. A couple of "unfortunate events", over which no one had any control: Peppers decided to clean the grease trap! Toxic, noxious smells and a cacaphony early in the morning. Had to evacuate the bedroom and close the door. Whew!!! WiFi died one evening. Couldn't text or browse. But I had a downloaded book to read so I was fine. All in all I had a nice time. It was a mid-range place for a mid-range price. less
— Kael, Stayed 09/11/2022
Owner/Manager Response
We're sorry about the issues you encountered but happy you enjoyed your stay otherwise. There was a city wide power outage during your stay which affected the WiFi service and the electronic door lock (which also locks manually with the deadbolt from the inside). We've added ice trays to the fridge, and we can't apologize enough for the (rare) grease trap cleaning in the restaurant below.
Perfect spot
I came down to have a little "stay-cation". This was my first time exploring Pacific Grove and I fell in love. The apartment was perfect- clean, cheerfully decorated, and an easy walk to anywhere you want to go, but also an easy drive to explore... more Big Sur etc. Would definitely go back! less
— Megan, Stayed 06/09/2022
Policies