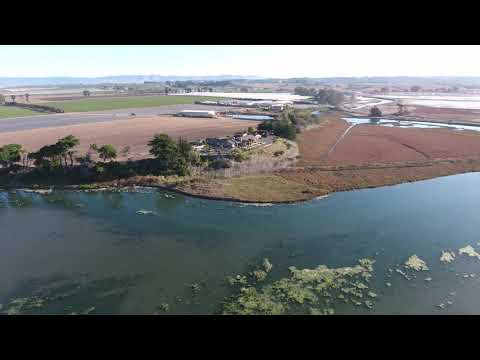 Moss Landing Vacation Rental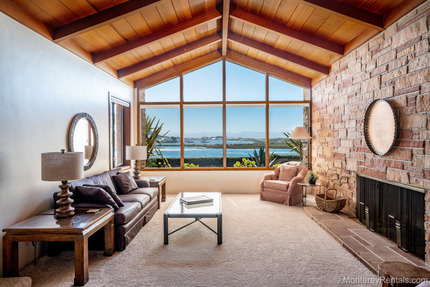 Living Room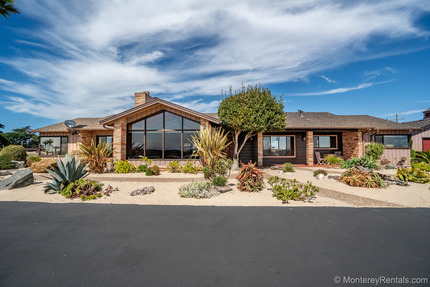 Exterior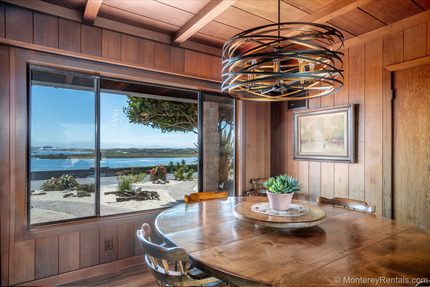 Dining Area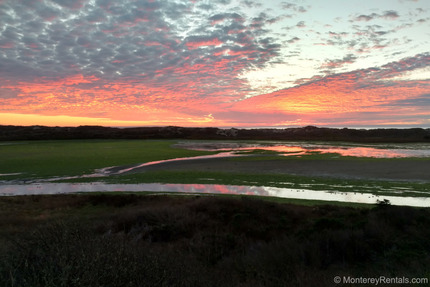 View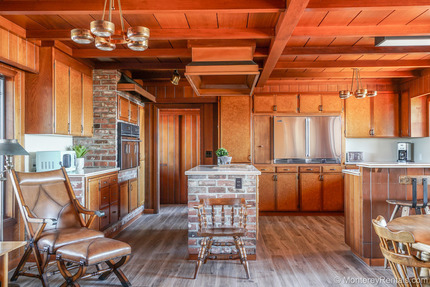 Kitchen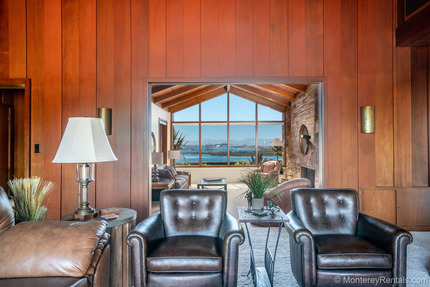 Family Room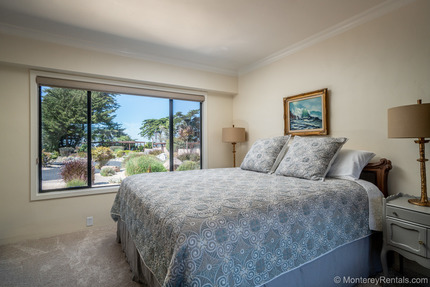 Master Bedroom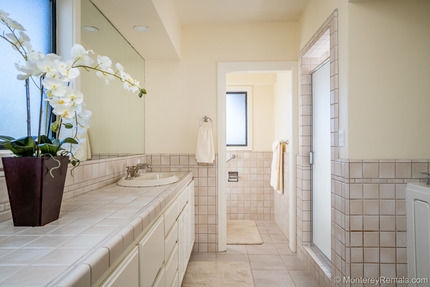 Master Bedroom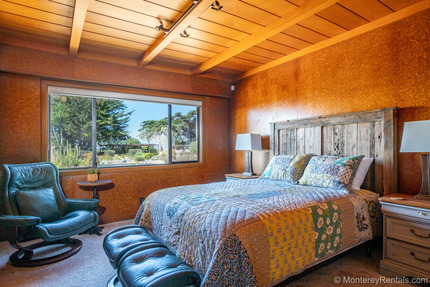 Second Bedroom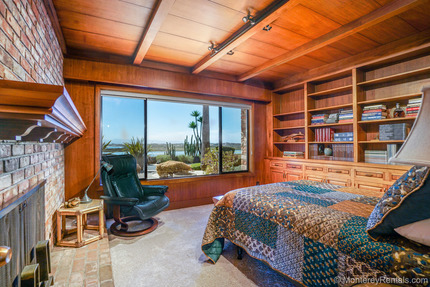 Third Bedroom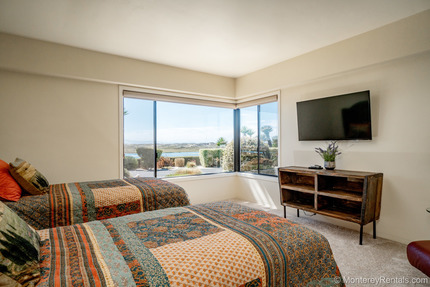 Fourth Bedroom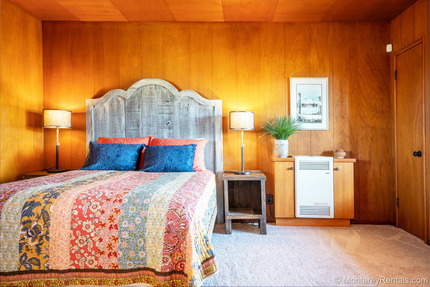 Guest Cottage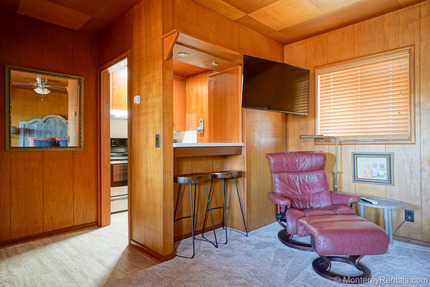 Guest Cottage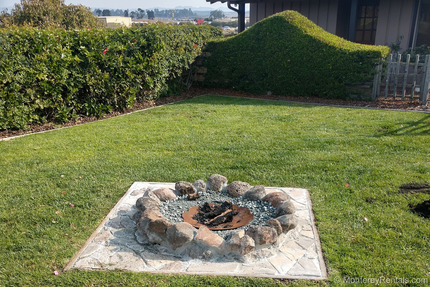 Firepit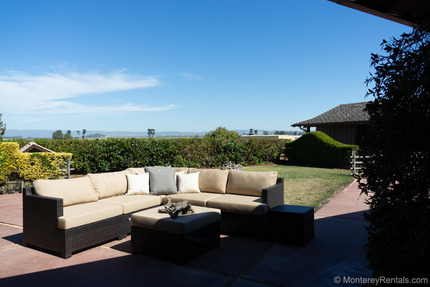 Yard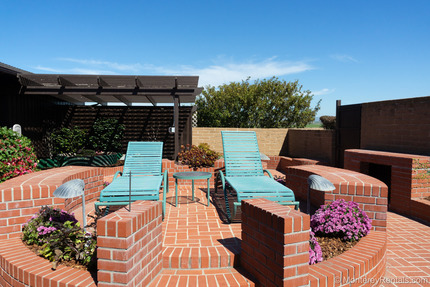 Courtyard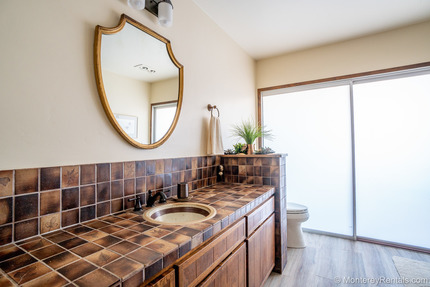 Second Bathroom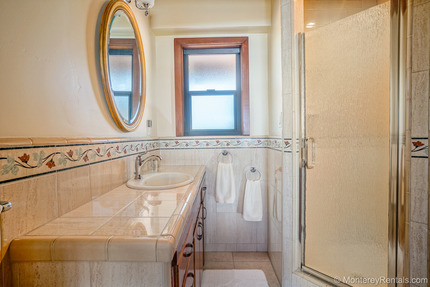 Third Bathroom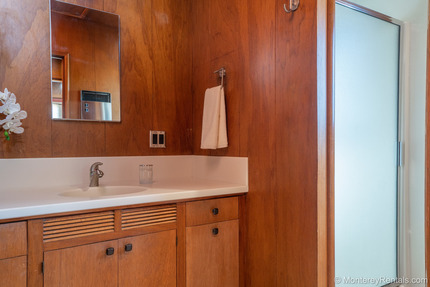 Guest Cottage Bath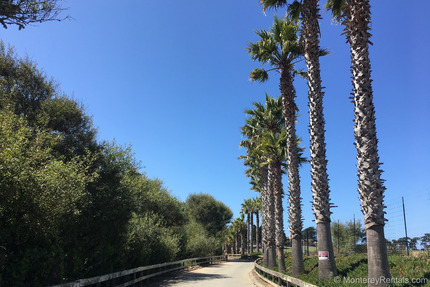 Entry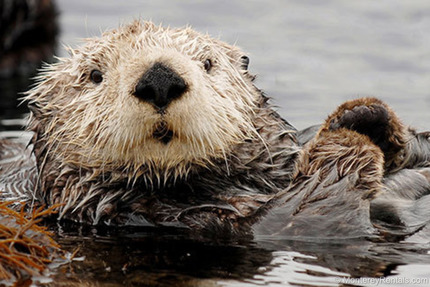 Nearby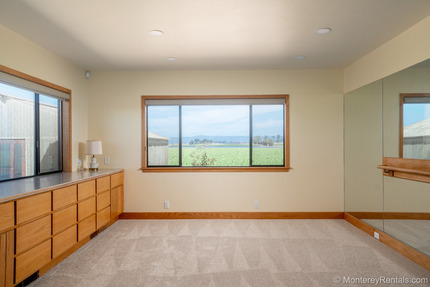 Exercise Room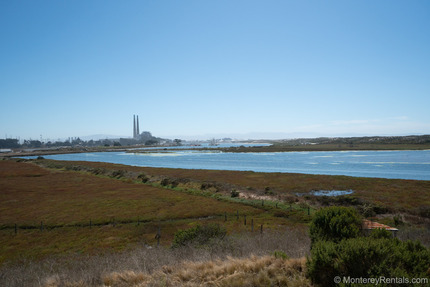 Overview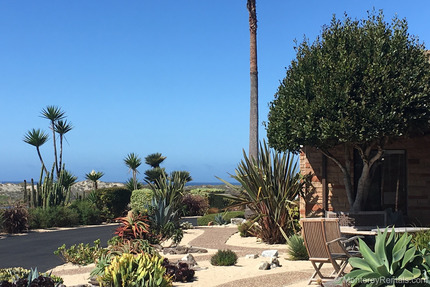 Exterior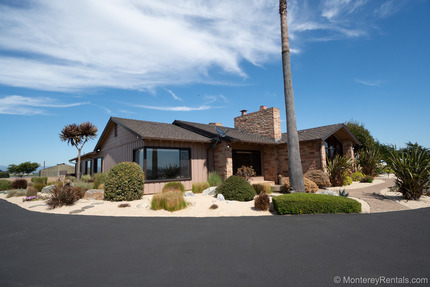 Exterior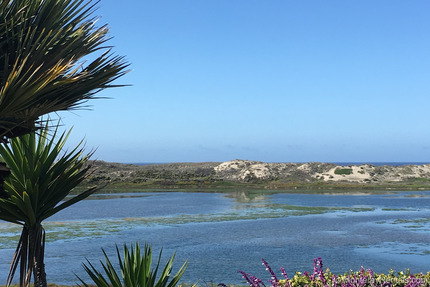 View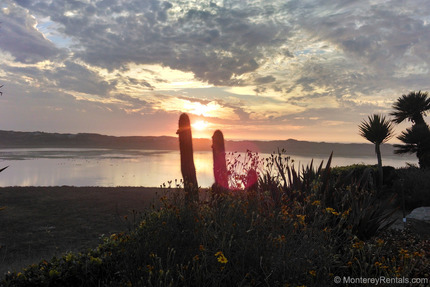 View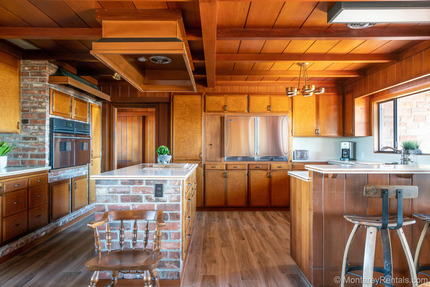 Kitchen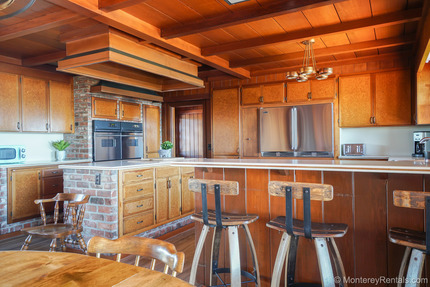 Kitchen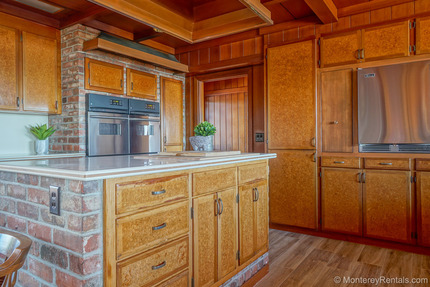 Kitchen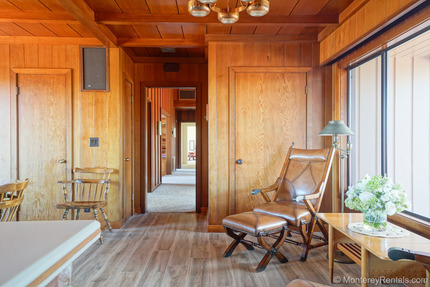 Kitchen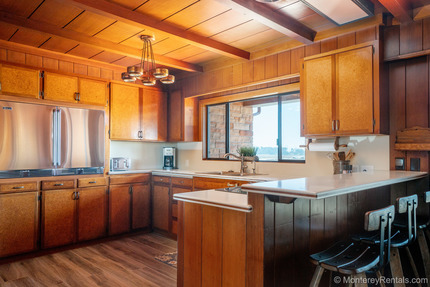 Kitchen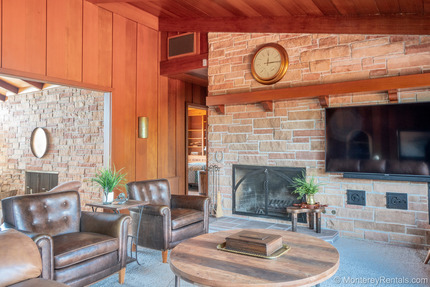 Family Room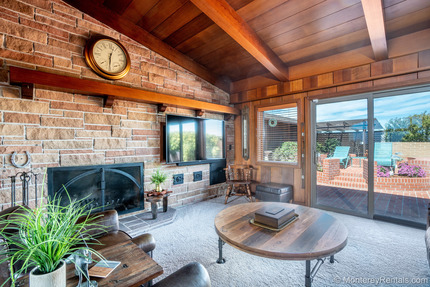 Family Room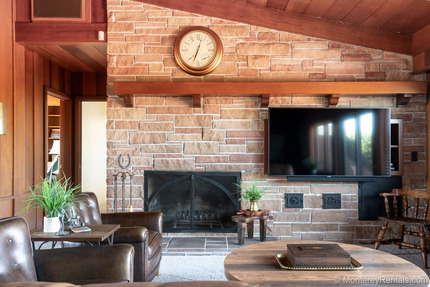 Family Room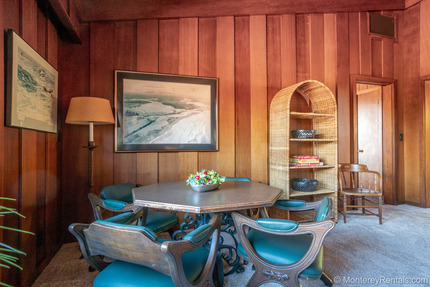 Family Room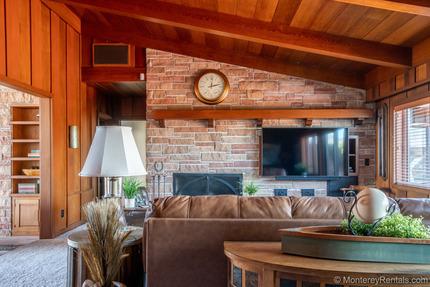 Family Room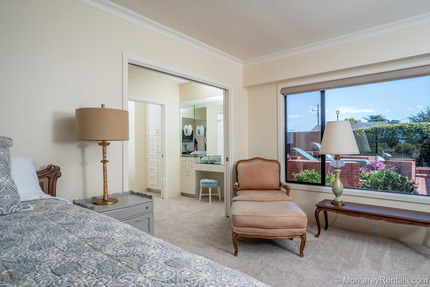 Master Bedroom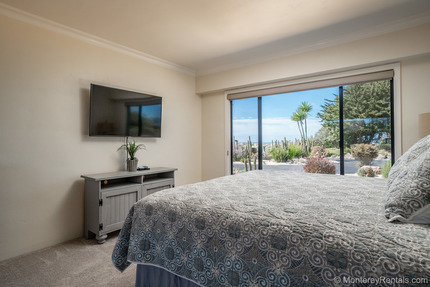 Master Bedroom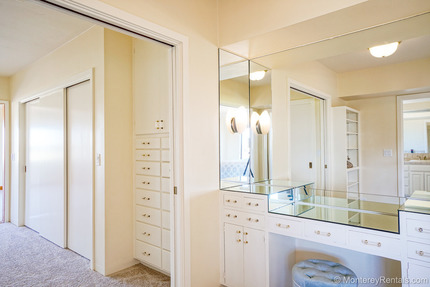 Master Bedroom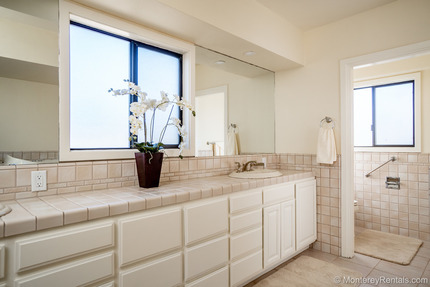 Master Bedroom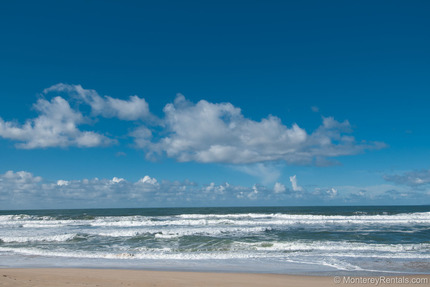 Nearby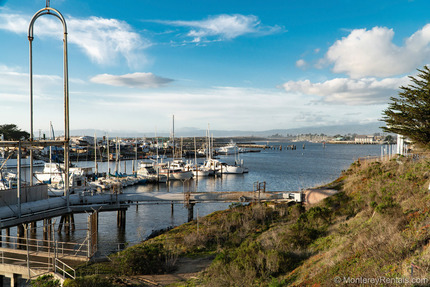 View at Moss Landing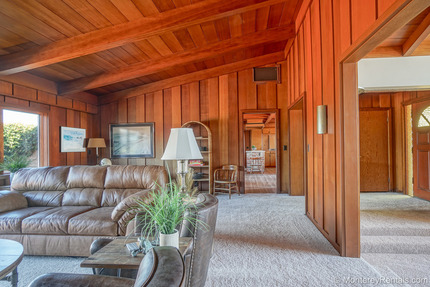 Layout
Capurro Ranch at Moss Landing - Moss Landing
5 Bedroom Ocean View Home
You won't believe the views from this one-of-a-kind property overlooking the ocean and the famed Elkhorn Slough! Perched on a bluff midway between Monterey and Santa Cruz, set amid working lettuce and strawberry fields, this 5-bedroom 1950s ranch home has commanding views of the... more tidal wetlands—a haven for birds, otters, seals and other wildlife. From here you can fish, whale watch, kayak, or explore some of the most private beaches in California—and you're just minutes from Moss Landing, a quaint beach town known for great seafood restaurants, cafes and galleries. Enter and step down to the ocean view living room with a leather sofa and chairs facing a large fireplace. Immediately adjacent, the family room has a second fireplace, a large TV, a game table that seats four, and access to a brick courtyard with chairs for lounging and a pergola for shade. There's also a grassy yard and a second patio with an upholstered sectional, a firepit, a Genesis gas barbecue, and a table and chairs for outdoor dining. The property's history as a working ranch home is apparent in the rustic, mid-Century decor: miles of redwood paneling, vintage tile, and extensive use of brick and flagstone. The ranch style kitchen has a dining table for eight (with leaf), a five-burner electric cooktop, built-in double ovens, and a restaurant-style refrigerator. A second refrigerator with top freezer is located in the adjoining laundry room, which doubles as a second prep kitchen. The home has five bedrooms and four full baths. There are four bedrooms and three baths in the main house; the separate guest cottage is in back. The master suite—with garden, ocean and estuary views—has a King bed, a mirrored dressing area, extensive closets, and an en suite bath with a shower and a "walk-in" tub. The adjoining workout room has a built-in ballet barre (bring your exercise mats!). The other three bedrooms (Queen, Double, and two XL twins) share two full baths with showers: one bath is located in the hall; the other is adjacent to the kitchen and laundry room. The private guest cottage has a Queen bed, TV, leather chair, window seat, and a kitchenette. There's bar seating for two along with a four-burner electric range, an apartment size refrigerator, and a petite Cuisinart coffee maker. Located at the end of a palm-lined drive, this is the perfect home for lovers of the outdoors and a great base to explore all the natural wonders of the Monterey Peninsula. Cable and WiFi are provided, but due to distance from nearest cell tower, internet speed may not be suitable for streaming.  Closest beaches: Moss Landing State Beach (0.9 miles) and Zmudowski State Beach (2.8 miles).  Monthly discount available. Stays over one month are subject to utility rate caps. less ↑
Owner/Manager
Michael Wiederholt
Amenities
Kitchen - Full
Kitchenette — In guest cottage
Laundry - In Unit
Linens Provided
Laundry Detergent
Shampoo, Conditioner, Soap
Paper Towels, Tissues, TP
Hair Dryer
Iron and Ironing Board
Wood Fireplace (3)
Parking - Off Street — Parking for up to 8 vehicles
Garage (2)
Great Value
Tub
Firepit
View/Location
Ocean View
Near the ocean
Beds
King Bed — Master Bedroom
Queen Bed (2)
Double Bed
Twin/Single Bed (2) — (XL twins)
Communication
Internet - Wireless [Free] — Not suitable for streaming due to distance from cell tower
Activities
Exercise Room — Carpeted with mirror and ballet barre
Outdoor
Deck/Patio (2)
BBQ Grill [Gas/Electric] - Private
Kitchen
Refrigerator - Full Size (2)
Refrigerator - Bar Size
Dishwasher
Microwave
Blender
Toaster
Coffee Maker
Entertainment
TV - HDTV (4) — Family room, master bedroom, twin bedroom and cottage
Suitability
Smoking Not Allowed
Dog Friendly
23 Guest Reviews
Wonderful Property
Very much enjoyed our stay here. The house was very spacious, needed our cell phones to communicate from one end of the house to the other! The yards were absolutely beautiful! Very much enjoyed our stay there with Monterey being so close. Only down side... more was Phil's Fish Market is closed!!!!! Look forward to bring the rest of the family next time we visit. less
— claudia, Stayed 09/29/2022
Wonderful Place to Stay
We loved staying in this home. 9 of us stayed comfortably in this home to celebrate the birthdays of a 71 year old and 76 year old. The home was prepared in beautiful condition, with everything that we needed to have it feel like home.... more This will be an annual repeat visit! less
— Barbara, Stayed 09/24/2022
September stay
We totally enjoyed our stay. Everything about the house was fine; even though dated, all the wood paneling gave it a cozy feel. Together with 2 other couples we cooked in one night, went out the others. The kitchen was very adequate for our night... more to cook in, as well as our breakfasts. The grounds are spectacular. We enjoyed out boat ride on the slough. Slightly better directions as to the turn off from the highway would have been helpful. Also, key code to the guest cottage should be in the emailed instructions. A bit confusing. The only BIG problem. I made a big mistake in taking off my earrings the last night and left them on the night stand in the cottage where my husband and I were staying. I specifically recall saying to myself, I should get up and put them in my jewelry bag. Well, I didn't. We packed up the next day to go home. I didn't see them on the nightstand, I thought we had packed up everything. I didn't realize that they were missing until the next day when we unpacked and discovered the missing earrings. I immediately called Shane to report the problem. He had the cleaning people look for the earrings. I called the host, Michael. I described exactly where I had left them. On the night stand. It's my fault. I should have not left them there! I'm saddened because they were special for personal reasons. But obviously, someone took them for whatever reason. They were little quartz rounds with streaks of gold. I hope someone in the organization has found them. less
— Peggy, Stayed 09/12/2022
Owner/Manager Response
We're so sorry about your missing earrings! We have alerted the housekeepers and we hope they will find them. We've also updated our driving directions to make them clearer.
Monterey Car Week Getaway
Five of us retired guys spent a week at the Capurro Ranch home. We found it exactly as represented. It was clean and quiet and we enjoyed our stay. We would consider booking again in the future.
— Bruce, Stayed 08/24/2022
Policies