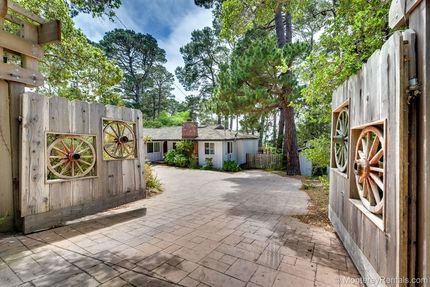 Location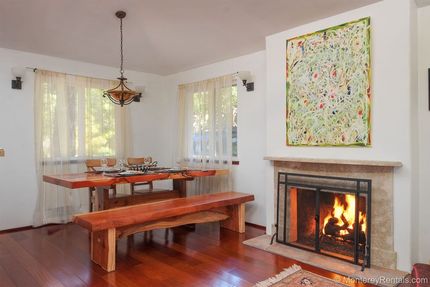 Dining Area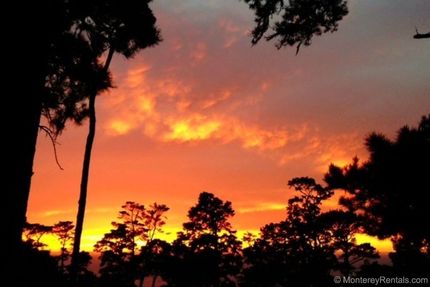 View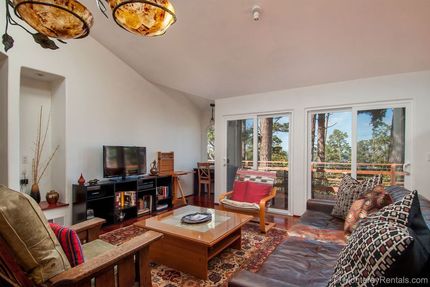 View Living Room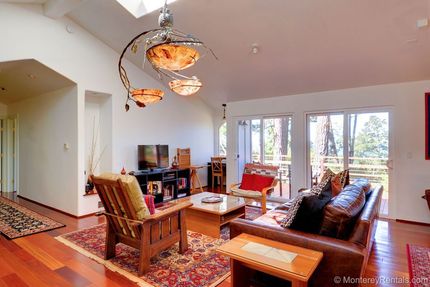 Living Room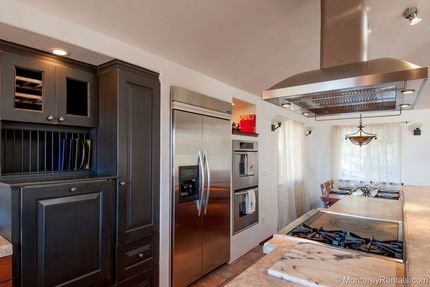 Kitchen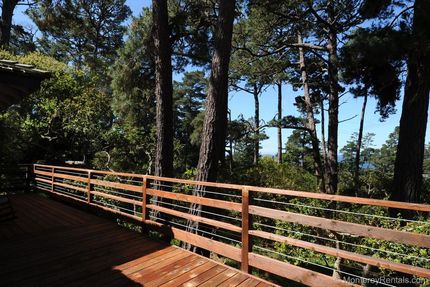 Deck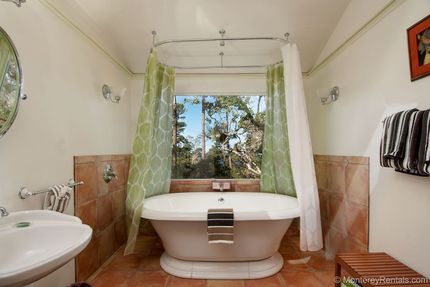 Master Bathroom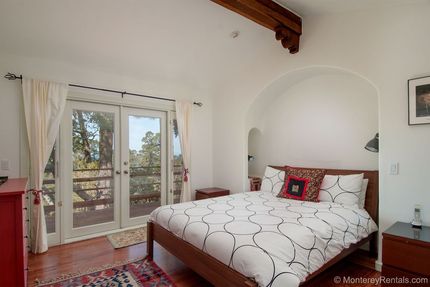 Master Bedroom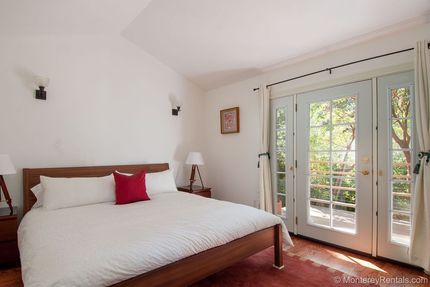 Second Bedroom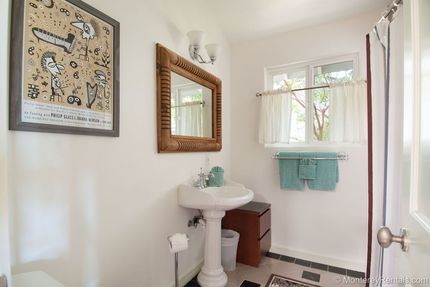 Second Bathroom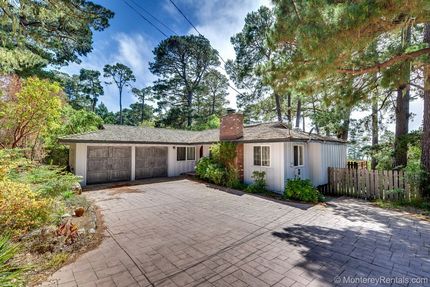 Location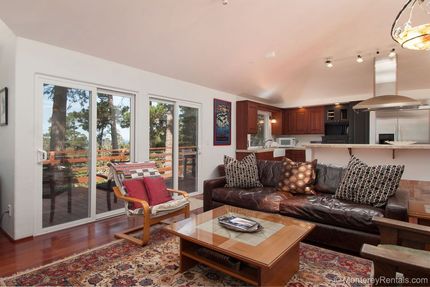 Living Room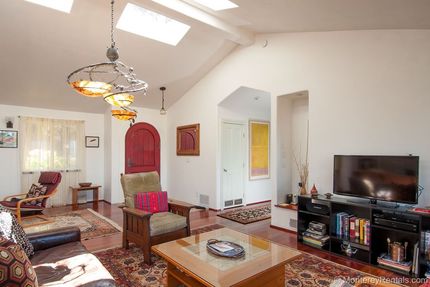 Living Room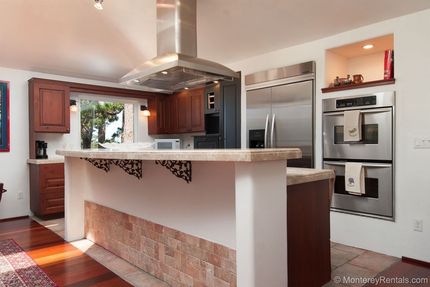 Kitchen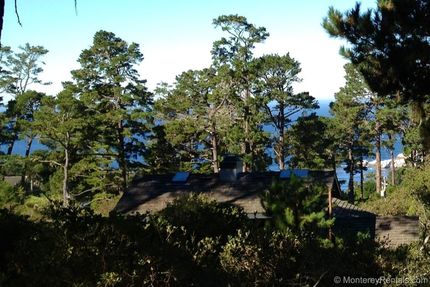 Deck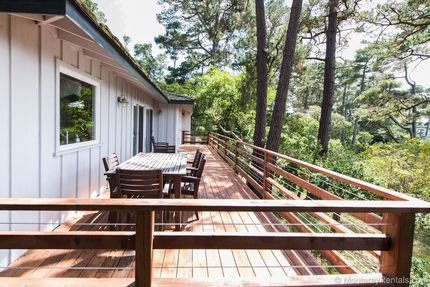 Deck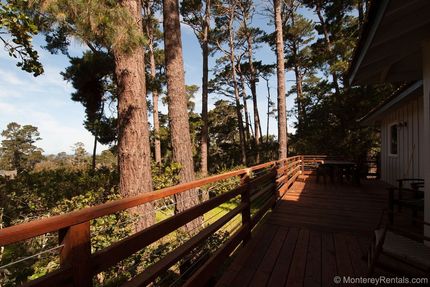 Deck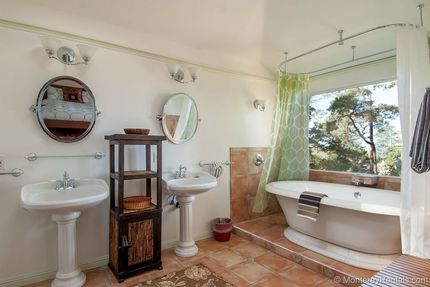 Master Bathroom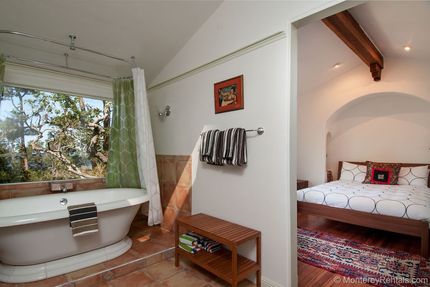 Master Bathroom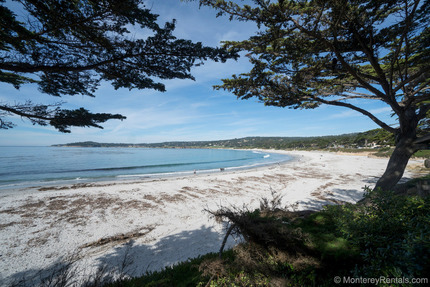 View at Carmel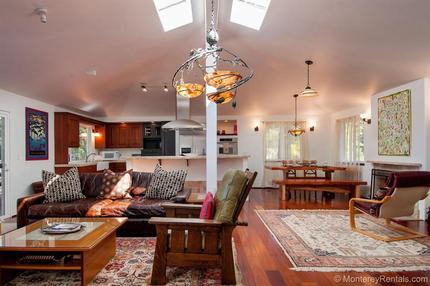 Layout
Pacific Perch - Carmel
2 Bedroom Ocean View House
Ocean views, spectacular sunsets, whispering pines—and a soaking tub with views of forever. Nestled in a half-acre forest in Carmel Highlands, this private cottage is a haven of natural beauty and tranquility. From the redwood deck overlooking the sea, you can hear the sound... more of the waves and the seals at Point Lobos. It's a short, pleasant walk to the Highlands Inn for lunch, dinner, drinks, live music or dancing. Hop in the car and it's a five- minute drive to the Crossroads Shopping Center, and just a few minutes more to Carmel-by-the-Sea, Pebble Beach, Pacific Grove or Monterey. And, of course, you're also at the northern point of Big Sur with its wild wonders. Enjoy the best of many worlds! With vaulted ceilings, sun-filled rooms, a thoroughly modern kitchen, and an open floor plan with a fireplace, this lovely two-bedroom home has everything you need for a relaxing vacation or a longer stay. One-car garage, outdoor security camera, and plenty of extra parking. Nearby activities: hiking, golfing, surfing, cycling, theater, restaurants, concerts, fishing, birding, beach walks. less ↑
Owner/Manager
Kyle Burritt
Amenities
Kitchen - Full
Laundry - In Unit
Linens Provided
Cleaning Supplies
Shampoo, Conditioner, Soap
Paper Towels, Tissues, TP
Gas Fireplace
Parking - Free
Garage — One Car Garage with plenty of extra parking
Great Value
View/Location
Beds
Communication
Internet - Wireless [Free]
Desk
Activities
Restaurant - 10 Min Walk
Day Spa - Nearby
Outdoor
Kitchen
Cooking Utensils Provided
Refrigerator - Full Size
Dishwasher
Microwave
Ice Maker
Toaster
Coffee Maker
Entertainment
TV - HDTV (2) — 42 HDTV
DVD (2)
17 Guest Reviews
Beautiful getaway house
Everything is exactly what the pictures says, wake up to a nice ocean view from living room and kitchen, we really enjoy our stay. It has everything we need, just a small suggestion, it will be nice to have a few more blankets available. We... more couldn't find any blanket when we cuddle on the couch. less
— Kate, Stayed 12/26/2022
Lovely Stay at Pacific Perch
We loved our stay here. The house is very clean, it has everything you need for your stay, the house looks exactly like it does on the pictures. The views are spectacular, the location is very strategic close to Carmel downtown. A wonderful experience in... more enchanting surroundings. Would absolutely recommend to stay here. less
— Cecilia, Stayed 01/13/2022
As represented....
Three of us rented Pacific Perch for a week over Christmas Holiday and found it was exactly as represented in the advertising and online pictures/information. It was a convenient location for us and the view of the Pacific every day was a spectacular treat for... more us from Indiana. We used the kitchen facilities and found all of the utensils and cookware we needed to make and eat our meals. The fireplace was a very nice addition during the rainy coldspell in Carmel Highlands, especially for Christmas Day. The laundry facilities were also important for our stay, since we downsized our luggage to accommodate the gifts we wanted to exchange. A special note: the power went out on Christmas Day for the Highlands area due to a tree falling on the power lines at the bottom of the hill, so we decided to visit a family member living in Monterey for the remainder of the day. It took about 4-5 hours to restore the power and it was on when we returned later in the evening. This, of course, was not caused by or related to the accommodations. We did not find a flashlight in an obvious place when the power went out and suggest adding a light that comes on when there is a power failure. Fortunately, we had flashlights with us. Again, we found Pacific Perch a perfect location for us while visiting Carmel-by-the-Sea and surrounding sights. less
— Walt, Stayed 01/02/2020
Carmel Highlands was amazing
The house we rented was amazing. Clean, well equiped, easily accessible and THE MOST AMAZING VIEW. I highly recommend this house to anyone looking for a get away.
— Tristan, Stayed 08/23/2019
Policies