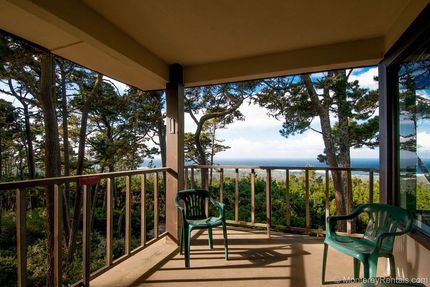 Deck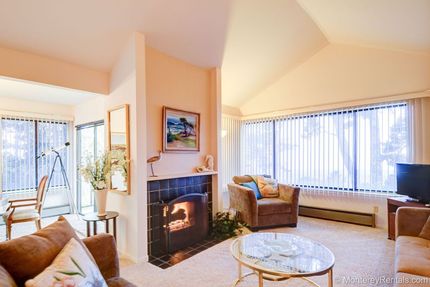 Living Room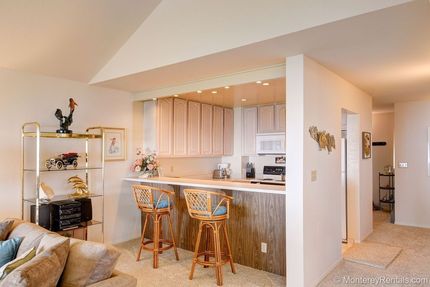 Kitchen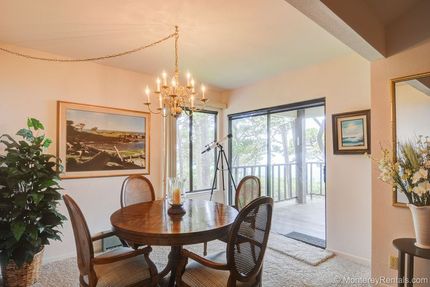 Dining Area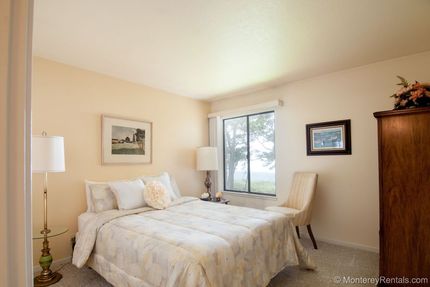 Second Bedroom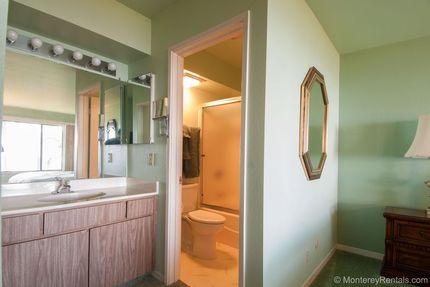 Master Bathroom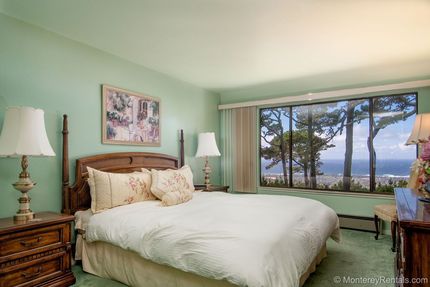 Master Bedroom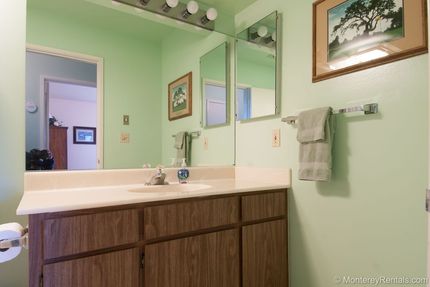 Second Bathroom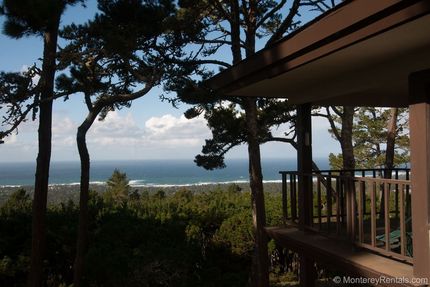 View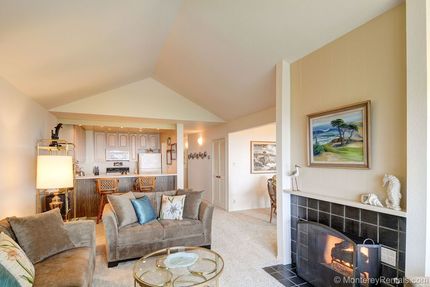 Living Room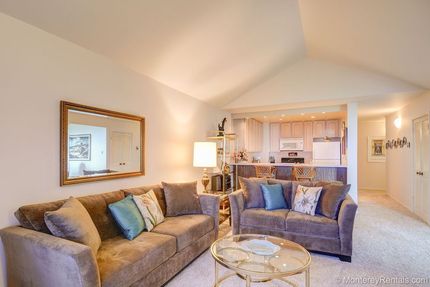 Living Room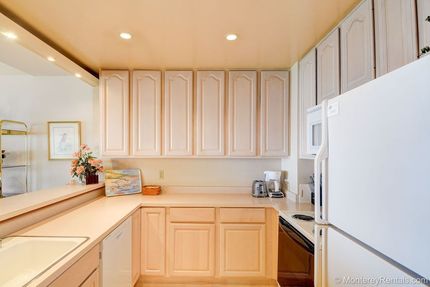 Kitchen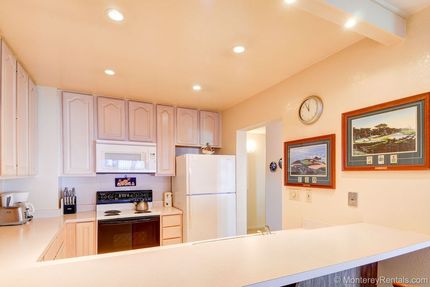 Kitchen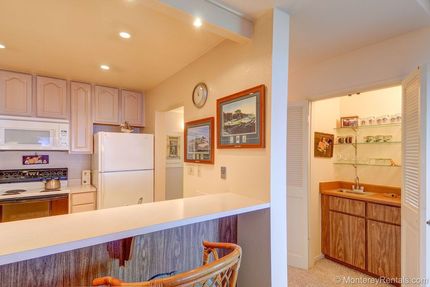 Kitchen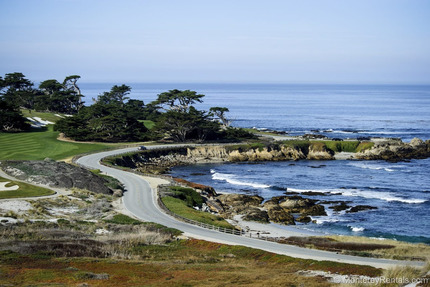 View at Pebble Beach
Ocean Pines #33 - Pebble Beach
2 Bedroom Ocean View Condo
Views, views, views! Ocean Pines #33 features a generous covered outdoor deck off the dining area and ocean views from nearly every room. This comfortable condo has a fireplace for relaxing after a long day of golf, a fully-equipped kitchen and a wet bar.... more The master bedroom has a KIng bed (and an en suite bath); the guest room has a Queen bed (a second full bath is located in the adjacent hallway). Located just off scenic 17-Mile Drive, the Ocean Pines condominiums are tucked away in the enchanted Del Monte Forest, with sweeping views of the Pacific coastline through the Monterey pines. The emerald links of America's most legendary courses are minutes from your doorstep, along with shops, restaurants and the top-rated Spa at Pebble Beach. And with easy access to Highway One, you're a short drive from Big Sur, the Monterey Aquarium, Cannery Row, and the storybook charms of Carmel-by-the-Sea.   less ↑
Amenities
Kitchen - Full
Laundry - Onsite
Linens Provided
Parking - Covered — Carport
Elevator
View/Location
Beds
Communication
Internet - Wireless [Free]
Internet - Cabled [Free]
Telephone
Activities
Outdoor
Kitchen
Cooking Utensils Provided
Refrigerator - Full Size
Dishwasher
Microwave
Blender
Toaster
Coffee Maker
Entertainment
TV - HDTV
DVR
TV-Cable/Satellite
Suitability
No Pets Allowed
Smoking Not Allowed
3 Guest Reviews
Ocean Pines #33
My wife, son and I stayed at this unit during the Christmas - New Year's week of 2015. The drive from the office to get the key (a block from the Monterey Bay Aquarium) to the unit (Hwy 1 Pebble Beach Gate) is somewhat roundabout,... more but the payoff is an AMAZING VIEW. Upon entering this 3rd floor unit...the first impression is that the decor is somewhat dated, but upon closer inspection it is clean and we found it quite comfortable. The amenities were up to date with a large flat screen TV in the living room with DVD player (not Blu-Ray) and flat screens in both bedrooms all fed by Comcast cable. We are an electronics family and found the Wi-Fi to be average, but there is access to the cable modem to link an ethernet cable to a laptop for better connectivity. The refrigerator, stove, microwave and coffee maker were clean and in good working order. Nice gas fireplace in the living room which we enjoyed every night. The bathrooms were dated, though clean and we appreciated the heat lamps. With all that said, the reason to stay at this unit is the central location and the VIEW. Large picture window in the living room with views through the trees of the Del Monte Forest from both bedrooms and from a very nice deck. We could see the Pebble Beach Golf Course to the south and all the way to Santa Cruz in the distance to the north. We were very lucky to have crystal clear days and were able to see whale spouts using the binocular provided. There is also a telescope. Location-wise, we visited Point Lobos, Pebble Beach Golf Course, 17 Mile Drive, Monterey Bay Aquarium, Fisherman's Wharf, Del Monte Shopping Center (for dinner and a movie) and even a trip out to Salinas. Other than Salinas, none of these destinations took more than 20 minutes to get to as long as you avoid the evening rush hour. A few Pros and Cons: Pros: - Practically on 17 Mile Drive - Clean complex and unit. - Comfortable couches and beds - Quiet and peaceful (did not hear other tenants or roadway just below the view) Cons: - Heat turned off upon arrival (very cold and baseboard heaters took time to heat up) - Limited cookware and dishware not clean (cleaning service should do the dishes) - Upon departure, take out garbage and recyclables (cleaning fee does not cover this?) - 3rd floor unit far from parking lot to carry your luggage, etc. (price to pay for the view) All-in-all...a wonderful stay. Will come back and next time plan to bring the golf clubs to play the nearby, world-class golf courses. less
— Bryan, Stayed 01/08/2016
Very Convenient and Comfortable Home
The title says it all. My only negative comment is that I would have expected a few more amenities (shampoo, soaps, etc) because I did not have any of it when we arrived. Other VRBO properties I've stayed at had more. Now that we know,... more we will plan accordingly. less
— Robert K, Stayed 08/22/2014
Owner/Manager Response
Dear Guest, Thank you for your comments, and we do apologize for the inconvenience. We've recently instituted a new policy: we now require our housekeeping staff to provide travel-sized shampoo and conditioner (in addition to soap) in all our properties.
Wonderful experiences through the Monterey Peninsula area and gr
The condo was very comfortable with a great view! Furnishings and bathrooms are dated but clean and ready to use. Location is terrific for access to Monterey, Pacific Grove, and Carmel. Amenities were all that was expected. Everything was there from kitchen supplies to car... more vacuum to tools for small fix-it jobs. It would be a great help to have washer/dryer in the unit. We were disappointed in the lack of response from email or phone questions from Kyle. All staff at Wave Street office were friendly but immediate response on the mail box key was a downfall. Internet access code would have been helpful without having to request it. These were small inconveniences. We thoroughly enjoyed our stay and would use Monterey Rentals again! less
— Morrie Coles, Stayed 03/31/2014
Owner/Manager Response
We're so sorry about the issue with your mailbox key (the locksmith cut bad copies), and Kyle apologizes for not returning your email/phone calls promptly enough. Our company policy is to return all calls/emails the same day, and we've instituted a 24-hour maintenance line for our guest's convenience. We've also starting emailing internet info to our guests before they arrive (and posting it in more conspicuous locations in our properties). We really appreciate your comments as we are always striving to provide better service - we promise to do better next time!
Policies