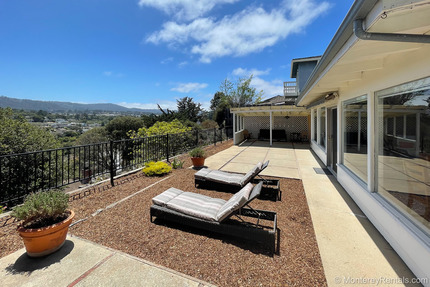 View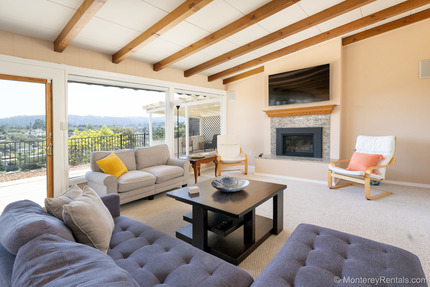 Family Room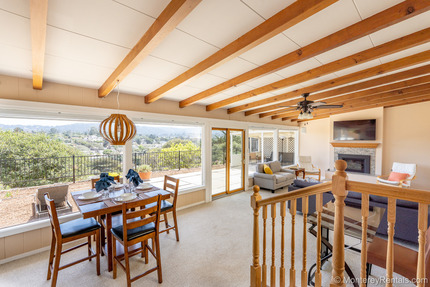 Dining Area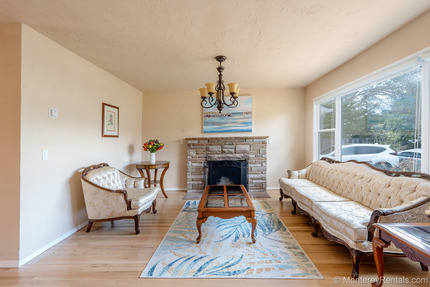 Living Room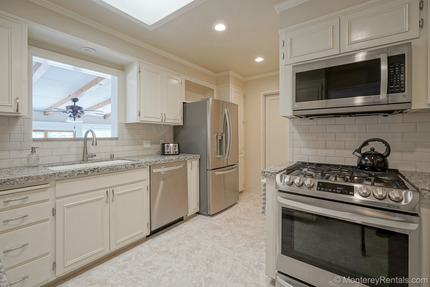 Kitchen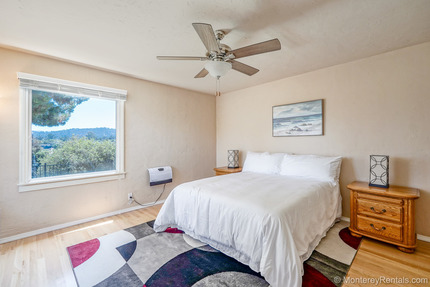 Master Bedroom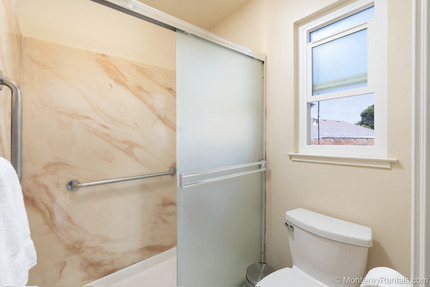 Master Bathroom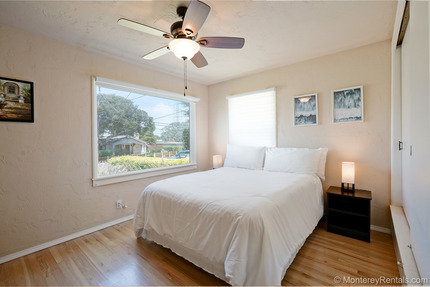 Second Bedroom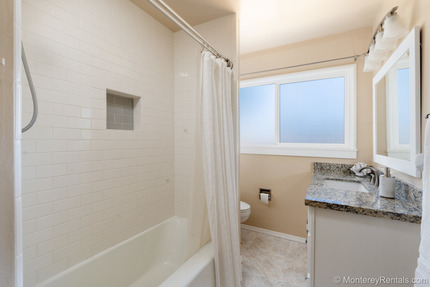 Second Bathroom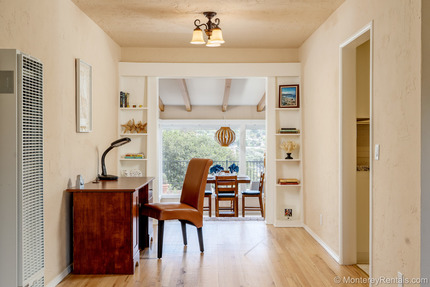 Office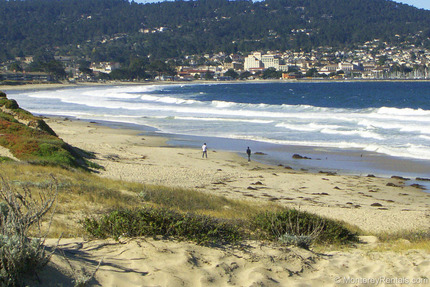 Nearby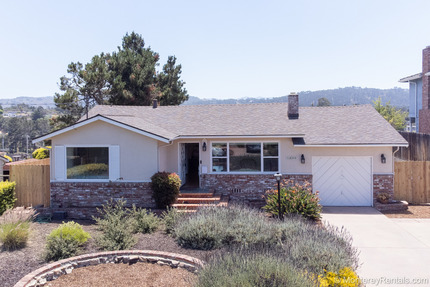 Exterior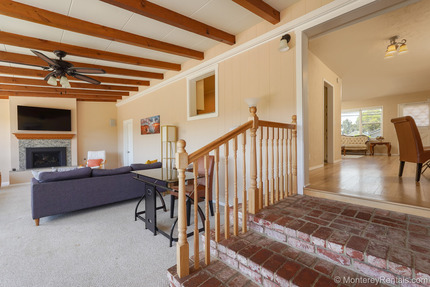 Stairs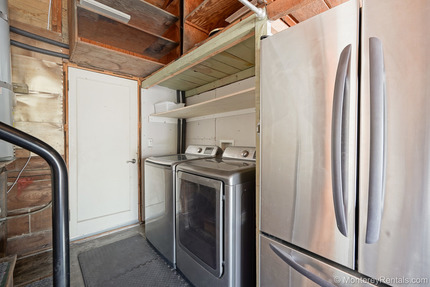 Laundry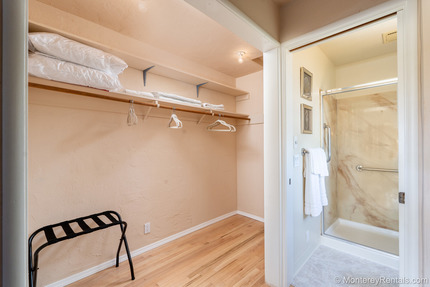 Master Bedroom Closet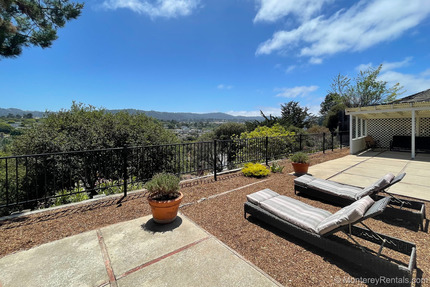 View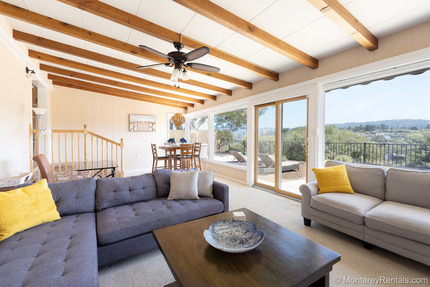 Family Room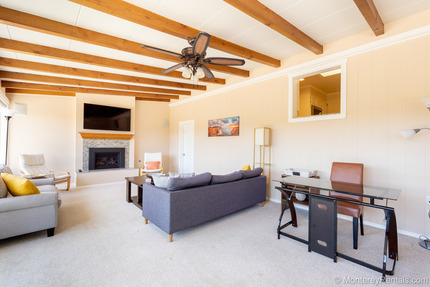 Family Room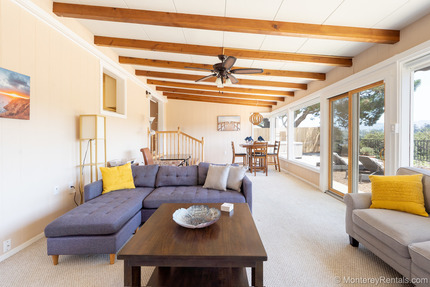 Family Room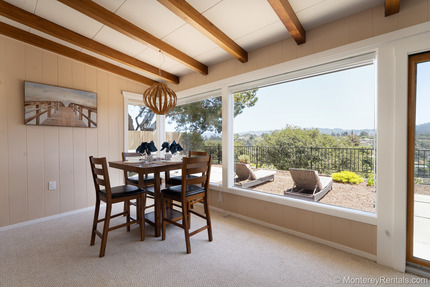 Dining Area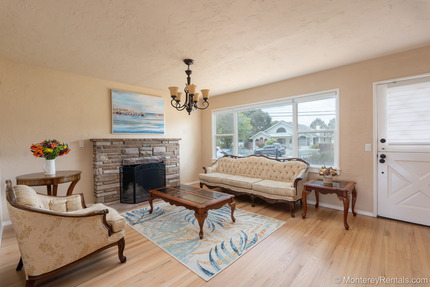 Living Room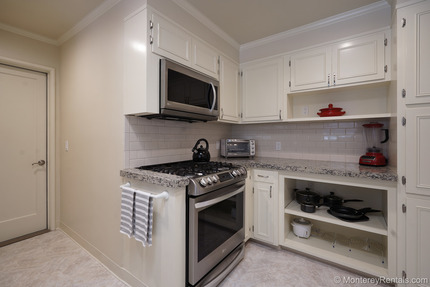 Kitchen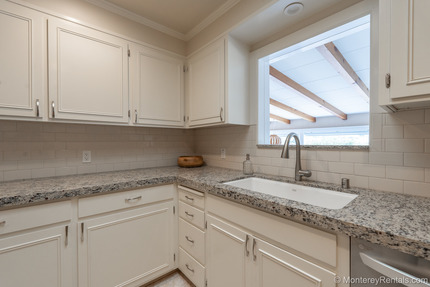 Kitchen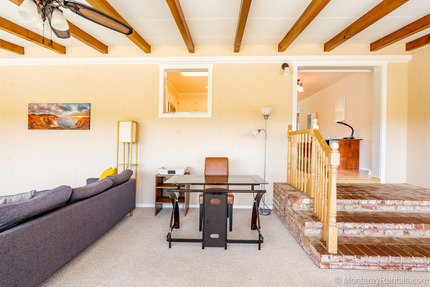 Office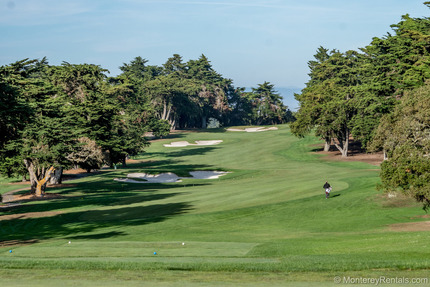 Nearby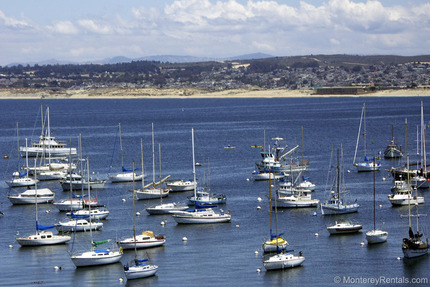 Nearby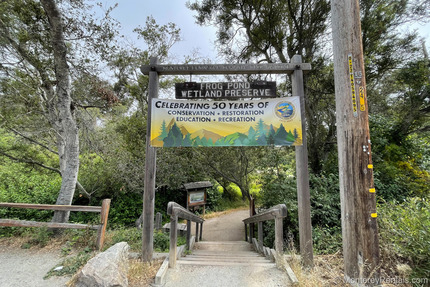 Nearby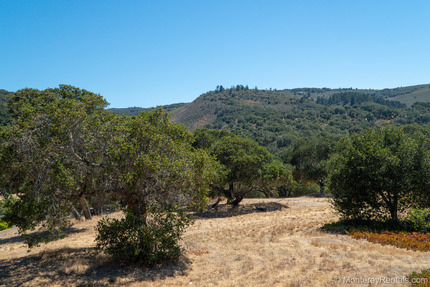 View at Del Rey Oaks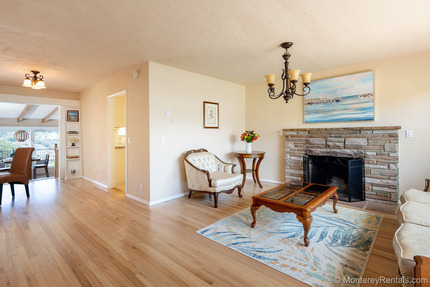 Layout
1000 Oaks - Del Rey Oaks
2 Bedroom Neighborhood Home
The main floor of this comfortable home is already spacious, but wait till you step down to the enormous family room (with a dining table and office niche). This wonderful space has walls of glass that open to a huge patio, a shaded lounging... more area—and views that go on forever. There are fireplaces in both the living and family room (and two separate desks if you're working from home). The master (Queen bed) includes a private bath with a shower; the second guestroom has a Queen bed, and there's a full bath with a tub/shower in the hall. The up-to-date kitchen has everything you need, and the full-sized washer/dryer is a few steps down in the garage. Sunny Del Rey Oaks is close to everything on the Peninsula. From this location, you can be on the beach in six minutes. Or head to Fisherman's Wharf, downtown Monterey, Cannery Row, Carmel, Pebble Beach, Big Sur... every choice is the right one. less ↑
Owner/Manager
Michelle Larkin
Amenities
Kitchen - Full
Laundry - In Unit
Linens Provided
Laundry Detergent
Shampoo, Conditioner, Soap
Paper Towels, Tissues, TP
Hair Dryer
Iron and Ironing Board
Gas Fireplace (2)
Garage — Small single car
Great Value
Tub
Beds
Communication
Internet - Wireless [Free]
Desk (2)
Activities
Surfing - Nearby
Golfing Nearby
Outdoor
Kitchen
Cooking Utensils Provided
Dishwasher
Microwave
Blender
Toaster
Coffee Maker — Drip
Entertainment
Suitability
No Pets Allowed
Smoking Not Allowed
View/Location
5 Guest Reviews
We enjoyed our stay!
We thoroughly enjoyed our time at 1000 Oaks. The large family room had a nice and relaxed setting, beautiful views, and a nice backyard setting. We enjoyed our time with our family and spent most of the time in this area with the fireplace. The... more house was well appointed. The kitchen was nice and spacious with newer appliances. The neighborhood was conveniently located, tucked away for a quiet neighborhood feel but less than 5 minutes drive to the grocery store, shops and restaurants. We enjoyed exercising/running the neighborhood. We had to call to get the pilot on the heather lit but the staff was very attentive and came and took care of it quickly. Thank you for the opportunity to stay here. less
— Scott, Stayed 11/25/2022
Just great!
Property was immaculate. I don't require much, but was an awesome 2br2ba suite in a great location. HUGE FAN of all the big soft pillows on the bed. Thank you!
— SBP , Stayed 10/12/2022
Excellent property close to Monterey
We stayed at this property for 4 days while visiting from Miami, FL for my niece's wedding. The property was bigger than I anticipated and the views were AMAZING!! My wife and kids (13 and 9) really enjoyed it here. They thought the house was... more beautiful and the neighborhood was very safe. I would definitely stay here again if I find myself back in this area. We had absolutely no issues and everything was very well laid out and there were instructions on utilizing amenities in the house all over. Simply an awesome stay, thank you!! less
— Antonio, Stayed 10/07/2022
Ideal for Us
1000 Oaks provided everything we needed for our family gathering of me, my husband, his daughter, and her four-year-old. It is in a quiet neighborhood, conveniently near the grocery store and Monterey State Beach, and only about fifteen minutes from Cannery Row and the Aquarium.... more The backyard is well screened from the neighbors. The house is equipped with the essentials so we could relax between visits to all Monterey has to offer. less
— Nancy C, Stayed 09/27/2022
Great for a remote work retreat
Some 3 friends and I rented this house for a few days mid week to both to work and enjoy Monterey in our off ours. There was plenty of space for 4 of us to work (with video meeting, etc) and strong enough internet. We... more also enjoyed using the well supplied kitchen. There were a few little things that could have improved our stay namely the internet information on the welcome placard was incorrect but we were able to resolve that quickly by calling the listed number, and the shower in the primary bathroom could use some instructions. We very much enjoyed our stay. Thank you less
— Christine, Stayed 08/15/2022
Policies